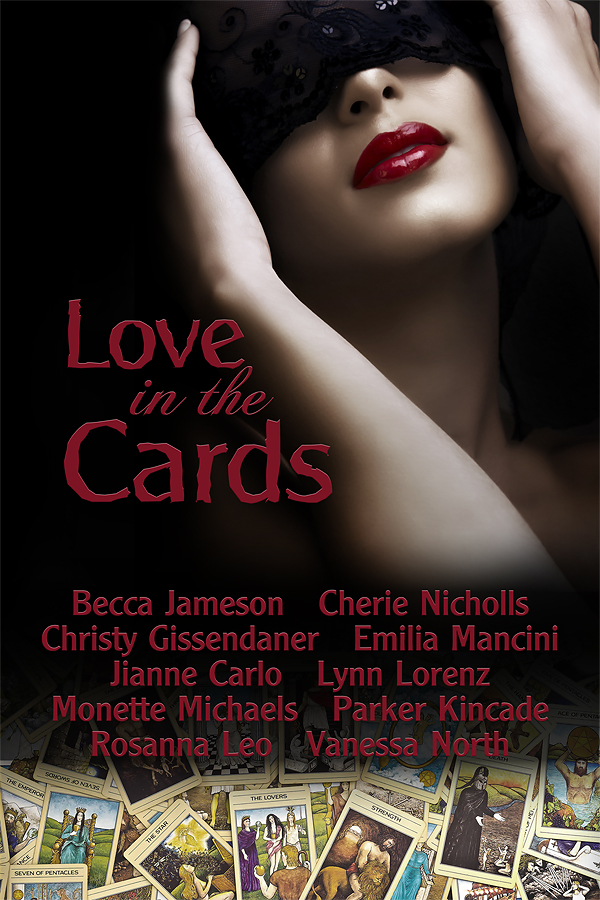 Two of Wands was written as part of the Halloween event "Love in the Cards" at the Love, Lust, and Laptops group blog.
A mysterious invitation…
Dacre House. A decadent Garden District mansion on Halloween night. Some are here to work, some to play, but all are here for a reason. Will old lovers reunite? Ancient conflicts be forgiven? Can strangers enter the house alone and leave as mates? How valuable is a friendship? What would they do to keep–or lose–a job? The answers are in the cards.
Love in the Cards. Ten naughty stories of love and lust from the ladies of Love, Lust, and Laptops.
You can read Two of Wands free online  here:
Two of Wands at Love, Lust, and Laptops
Or download to your ereader from one of these sites: